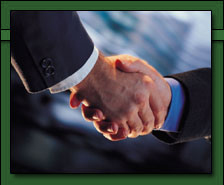 Welcome and thank you for visiting our website. In addition to providing you with a profile of our firm and a description of the range of services we provide, this Website has been designed to become a helpful resource to our valued clients and visitors. Our dedication to superior and timely client service has brought us to the Internet as we endeavor to continue to provide the highest quality professional service and guidance.

As you browse through our Website, you will see that not only have we highlighted background information on KK and the services we provide, but have also included useful resources such as informative articles (in our Newsletter section) and interactive financial calculators (in our Financial Tools section). In addition, we have taken the time to gather many links to external Websites that we felt would be of interest to our clients and visitors (in our Internet Links section).
While browsing through our Website, please feel free to contact us with any questions or comments you may have - we look forward to hearing from you.
Kane and Kane's strength is the quality of its personnel and its diverse and prestigious clientele. Our personnel comprises five partners and includes 8 certified public accountants along with staff accountants, support staff and a consultant. The firm was founded in 1937 and has grown over the years by adding new client services. Quality client service is our primary goal. We offer our clients the sophisticated capabilities associated with large national and regional firms yet we maintain a local hands-on approach. With a greater proportion of senior people on our staff, clients are assured, regardless of their size, of receiving the attention and expertise of an experienced team. We emphasize giving our clients a timely, quality service. Our clients work in a variety of businesses, have varied interests, and different tolerances for risks and their own unique goals. Since there are no typical clients, we have no typical approach - we stress a personal approach. We approach our clients as a team and our clients get the benefit of varied ideas and expertise. Our broad range of services is designed to meet our clients' needs. We know the overall workings of our clients' business and we know our clients themselves.
Kane and Kane provides, among other things, the following services to its clients
Kane and Kane has been situated in Fall River, Massachusetts since its inception and presently occupies approximately 6,500 square feet of a 10,000 square foot two story brick building. We are centrally located and convenient to all major highways in the area.

Although we are locally based, we are large enough to provide the skills, experience and sophistication to handle all client matters, yet small enough to maintain a close working relationship with our clients and to render personalized service. Our firm philosophy stresses regular communications with our clients during the year as clients may need to make important decisions. We focus on timely, quality service and are always available when clients need to make quick decisions.